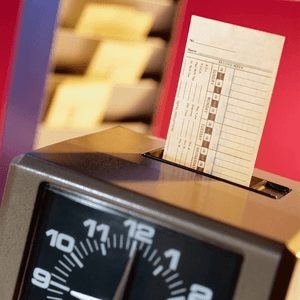 Flexible Schedule: Whether your payroll is monthly, semi-monthly or even weekly, Parkway can meet your schedule.
Direct Deposit: Payday is every employees favorite day of the week, with payroll services with Parkway it will be your too.  Our complementary direct deposit and  e-stubs not only save you time every processing they will have your people showing up with a smile.
Reporting and Filing: Payroll is time consuming, especially tracking and filing your taxes, and one little mistake can cost a lot. Why not let Parkway handle it? We will track your mandated "sick leave" accruals, as well as any other deductions or contributions you made have.
Workers Compensation:Whether you already have a policy or are looking for a policy, Parkway can help you find the best rates.  Our convenient Pay as you go workers compensation premiums, make sure you are only charged as the wages are earned. If you already have a policy, our class code tracking will make your monthly reporting as simple as forwarding a message.
JOB COSTING & PROGRESS INVOICING

Professional Proposals: Most business owners think that price sensitivity is the most common reason they either won or lost a bid, we tend to disagree.  While consumers may always expect a good value, they are really looking for someone they can trust, and that begins with your presentation.  Utilizing technology to your benefit, Parkway can help transform your bidding process into electronic art so simple that anyone can use.
Bidding for Profit: Are you still trying to track different expense  and different jobs all in your head? Even one minor mistake and your profitability can be gone.  Your financials should be working for you, providing you historical evidence on what types of jobs are profitable before you bid.  With our billable expense tracking, you will never have to guess what a job cost you again.
Time Tracking: Have you quoted a job expecting it to be easy only to find yourself half way through and already over your labor budget?  By combining Parkway's payroll and bookkeeping services, tracking hours by project becomes simple.  Your employees can log in and out remotely with their smart phones, linking it directly to the job.  Percent to completion reporting will help you stay on track.
CONTRACTED LABOR & 1099 SERVICES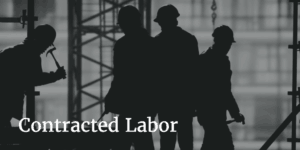 Sub Contractor Tracking: Recent changes in laws require all business owners to obtain copies of workers comp certificates for their subcontractors.  Without these, you could be responsible for pay against every dollar you paid them.
Fortunately Parkway helps track your Subcontractors by linking copies of their certificate to their profile and storing a copy in your electronic filing cabinet.
Year End 1099 Reporting: Throughout the year, Parkway will tracks your spending with each vendor making year end reporting a breeze.  After reviewing your certifications, we provide you a list of Vendors that you spent over the threshold, and you tell us which ones to produce reporting for.  Parkway will handle all the reporting and filing so you wont have to.
Subcontractor Spending Review: Have your contractor expense continued to increase even though your sales have not?  Its probably due to subcontractor fatigue. Just like employees, overtime your contractors may loose that extra spark in their step, and you could be paying more for less work. With our custom Subcontractor reports, you can evaluate your spending trends to see which people you do the most business with.
Each of the following links will take you to a secure portal where you can electronically fill in the information needed to begin your payroll processing. There are three different documents:
New Hire Packet: Your personal information including pay rate and payroll schedule
W-4: Your requested federal withholding document
I-9: Employment verification documents
A-4: Arizona State Withholdings Form