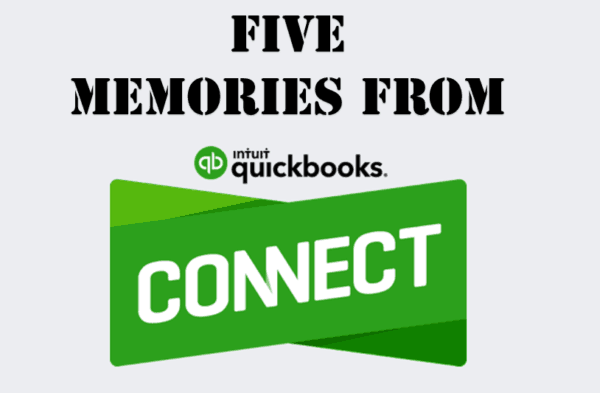 Free Headshots (aka Moms Xmas Gift)
Even if I blinked in all my pictures, my mom will still like how they turned out! Besides I like the Intuit Photo Booth where I got to take my picture working at the beach!
Finally Meeting all the Software Companies we use and know!
As an app-o-holic, I have talked with a lot of different software companies but QuickBooks Connect was the first time I really got the chance to connect!
Talking with the Intuit Product Managers toward future collaboration
Parkway is a committed partner to the Intuit brand, so we believe the best way to invest in ourselves and our relationship is to get involved from a positive position. We look forward to collaborating with the development teams any time they ask!
Connecting with the great people of the Intuit Community
Yes, I know there are two #1's but you try to choose which conversations were better!  I really enjoyed meeting the great group of people that are taking charge of this community and to see what is be done to promote the entire small business ecosystem. This is a group of great people doing the right things for the right reason!
Enjoying Lunch with a couple great Business Owners at the convention
But my best memory, was enjoying lunch with three different business owners listening to why they were there and what they thought of the whole experience, and ultimately discovering they were both looking for a new accountant. Whether the relationship continues with us without bookkeeping services, that lunch embodied the true purpose of QB Connect!
Trip was success!